Football 2019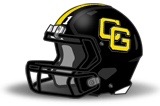 Click on the link below for the Bear Football Website
cgbearfootball.com
Check it out. Lots of information on our team!
The football team opens their playoffs vs Fertile-Beltrami at Fertile at 7:00 pm on Tuesday, October 22.
GO BEARS!!
Below are links to the Football schedules for the Clearbrook-Gonvick Bears.
When visiting the link below, you can always view the latest version of this information and can also use the buttons in the upper right of this report to print, email, or download the information into many different file formats for use in other programs.
Coaches
Assistant: Wes Rogstad
Assistant: Jesse Eck
Junior High: Rocky Eck and Reegan Hetland